BMX BATTLE
Challenge
'Veilig Verkeer Nederland' (an organisation for safe traffic in the Netherlands) developed an online game called 'Wheelie Pop' to learn teenagers in the ages between 12 and 16 to do not use their phones while cycling. They challenged us to let the game be downloaded 30.000 times within the first year after it has been officially launched.
Insight
Who are most distracted by social media? Influencers themselves.
Concept
Letting online influencers play the game offline.
Idea
We launched the online game with an offline BMX battle between influencers Quinty & Koen. While cycling through the offline game trail their biggest challenge was to not be distracted by their social media fans who could histerically call in every 20 seconds. By making a registration of the offline game we created content to put back online on the channels of the participating influencers. In this way we earned lots of media attention, let the game live among teenagers and spread the message "online does not go along with offline" in a fun way.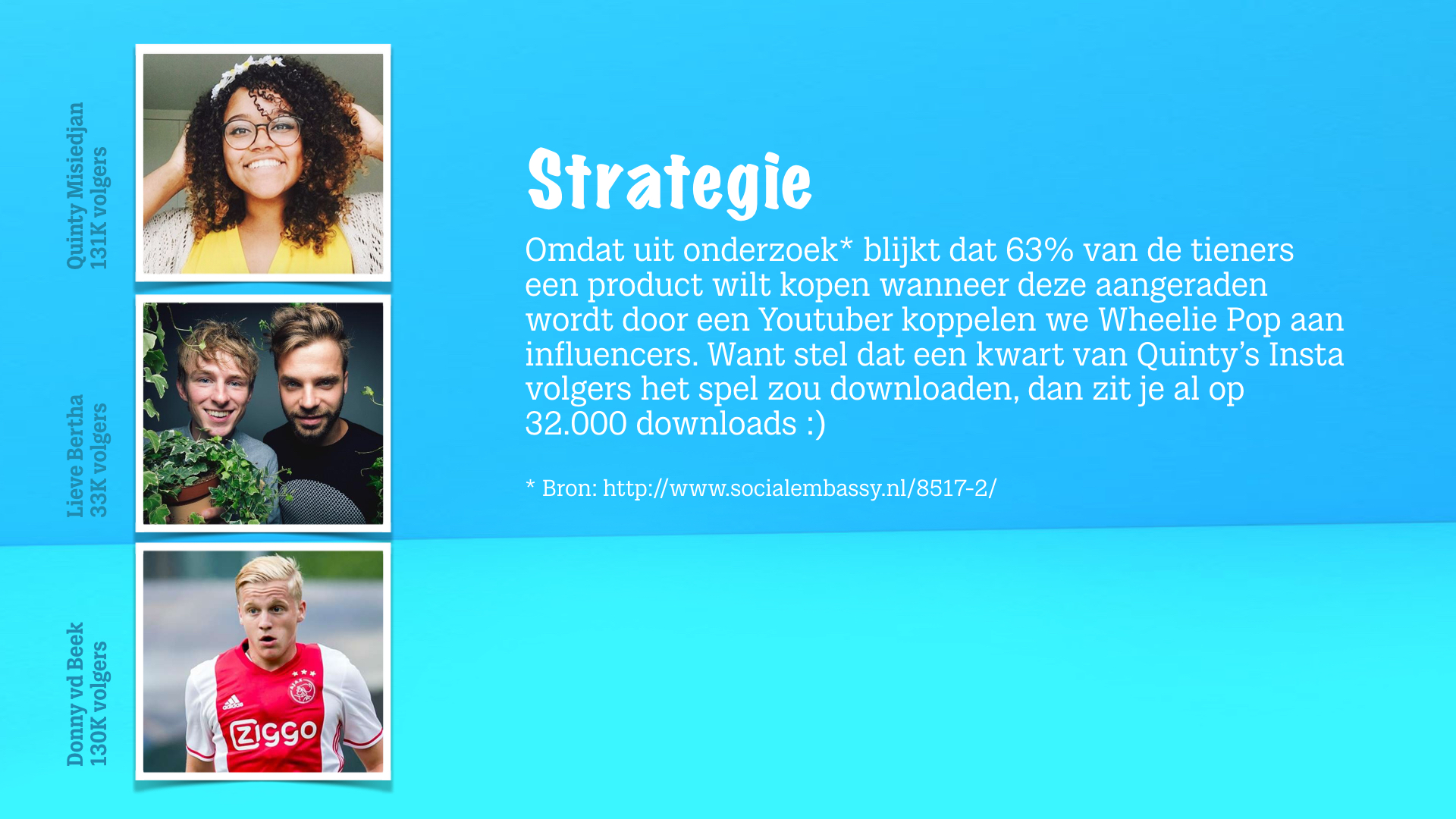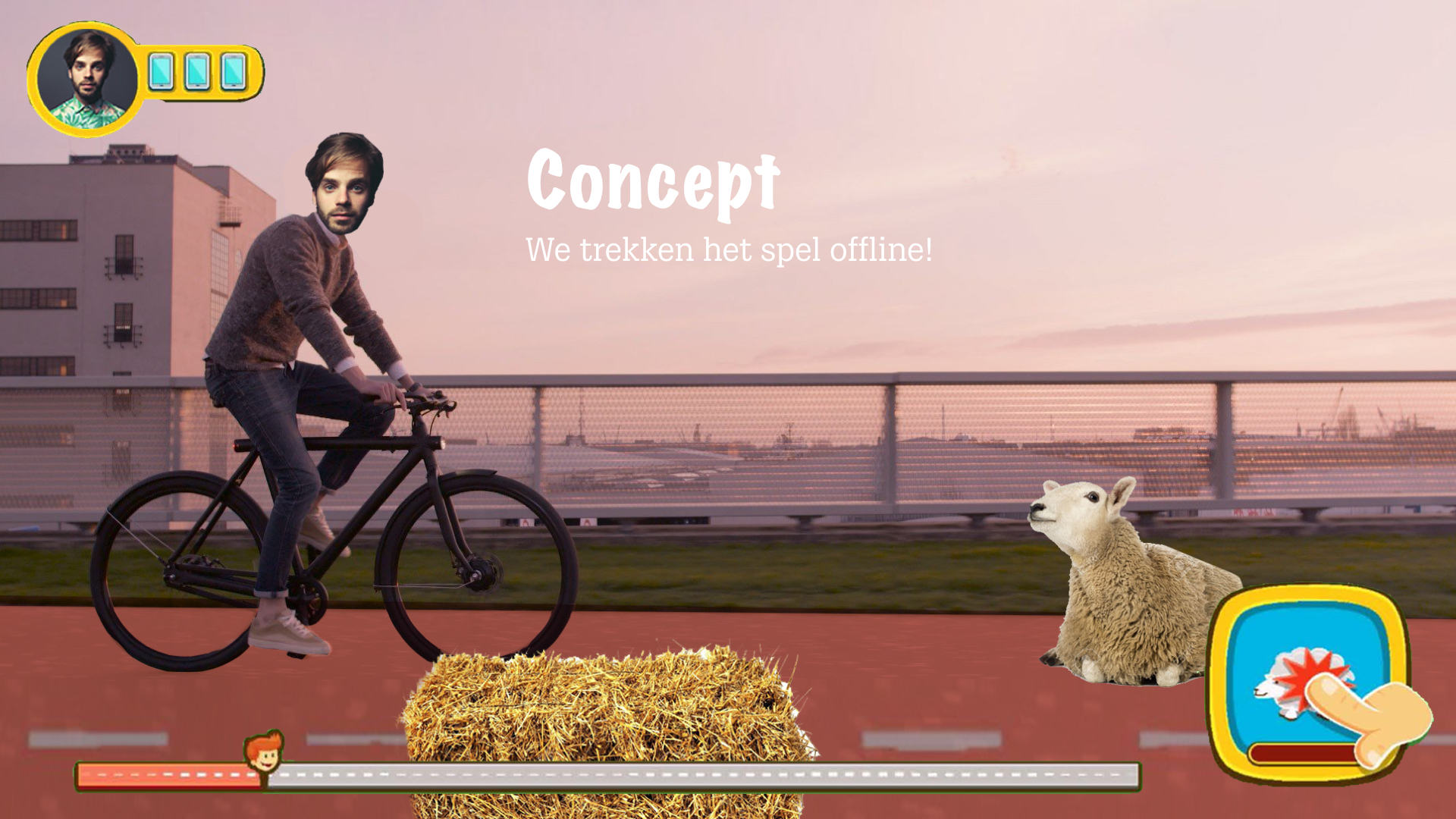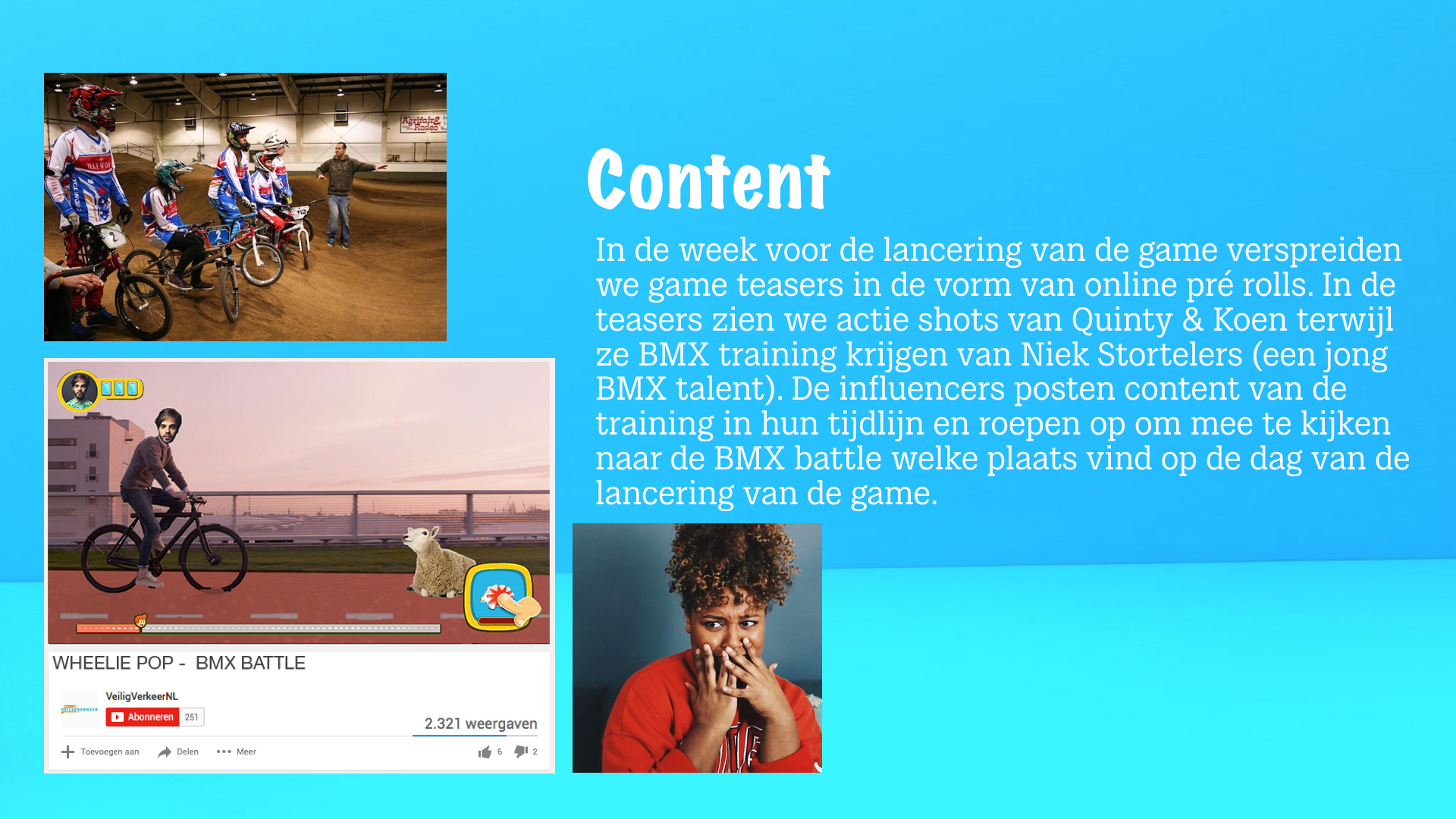 This project won gold in the pitch for Jonge Honden